Oral & Maxillofacial Surgery – Katy, TX
The Care You Need & Comfort You Deserve
Oral surgery can accomplish some amazing things, from solving longstanding oral health issues to reversing trauma to enhancing the facial appearance and more. To give our patients easy access to this range of benefits, Piney Point Oral & Maxillofacial Surgery of Katy/Cypress offers many oral and maxillofacial surgery services, and you can learn a little more about them below. If you're curious about a particular service and want to know what oral and maxillofacial surgery from our Katy, TX oral surgeon could do for you, we invite you to give us a call and schedule a consultation today.
Tooth Extractions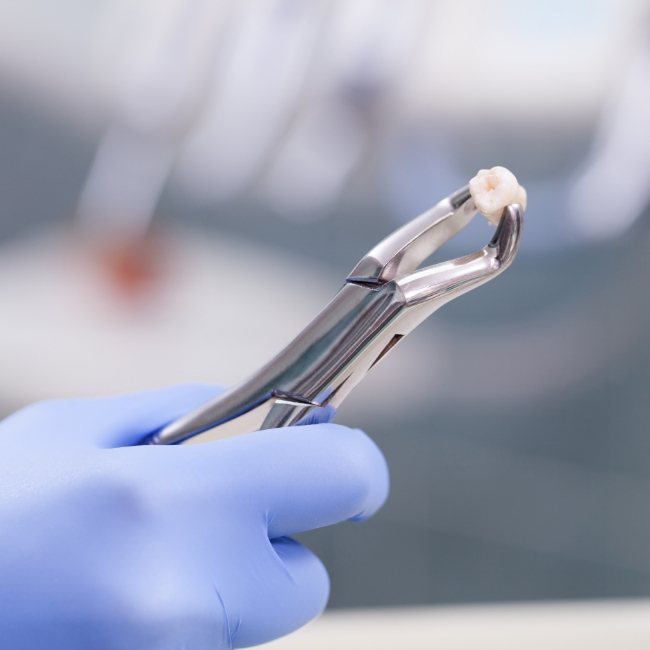 While modern-day dentistry is able to save and repair even severely damaged teeth in most situations, sometimes, a tooth can simply be too forgone to be salvaged. This is when an extraction is most often recommended, and our team makes it easy for patients to relax during this procedure thanks to a combination of skill, local anesthesia, and sedation that helps someone basically feel nothing while in the chair.
Impacted Canine Treatment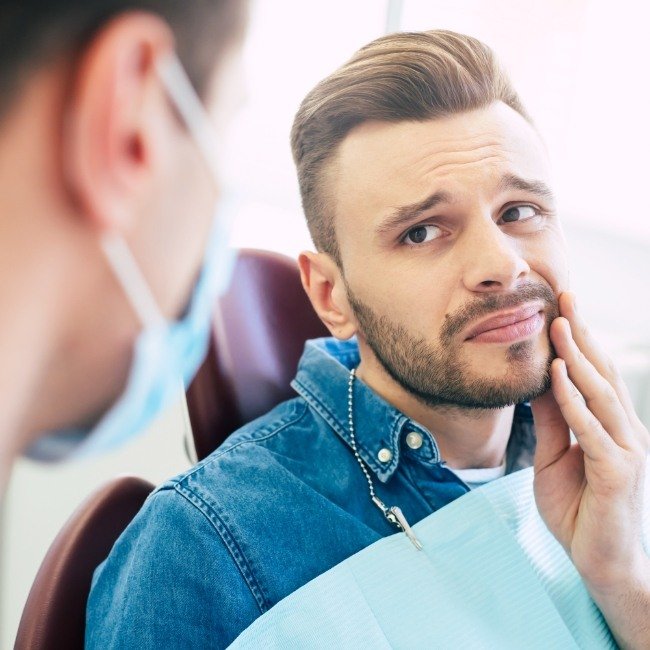 The canine teeth are extremely important not only for a person's ability to bite off pieces of food, but being toward the front of the mouth, they also directly affect the appearance of the smile. These teeth can sometimes become stuck, or impacted, while erupting, leading to a litany of health and cosmetic problems. Thankfully, we can fix this and ensure the teeth reach their proper position with a minor surgical procedure.
Facial Trauma Repair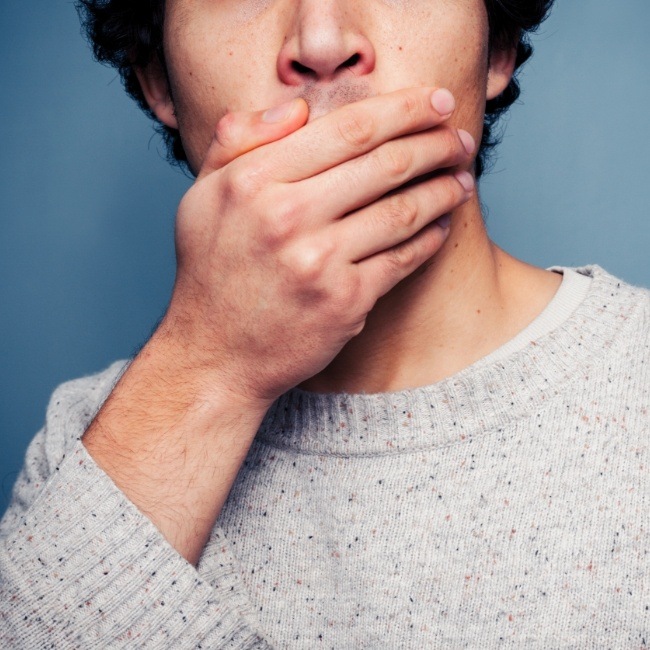 Facial trauma can be truly devastating because of the physical pain involved as well as how it changes someone's appearance. Our oral surgeons can repair extensive damage to the teeth, jaw, and maxillofacial bones to help a patient finally put a negative experience behind them so they can look forward to the future. And, patients can get a preview of their results so they know exactly what to expect thanks to our Facial Simulation technology.
Corrective Jaw Surgery/ Orthognathic Surgery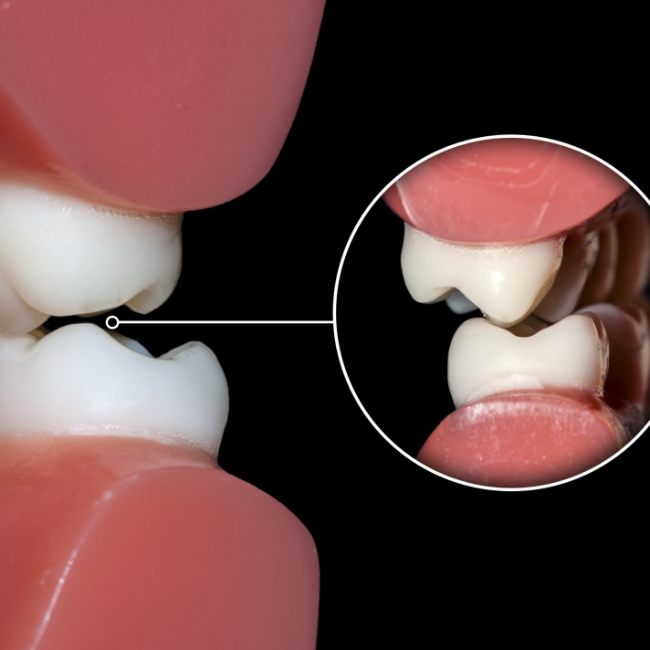 A misaligned bite can lead to a less attractive smile as well as chronic pain in the jaw and head because of a strained jaw joint (TMJ). For issues like a pronounced overbite or underbite, corrective jaw surgery can quickly address the problem to create a balanced bite and more attractive facial appearance. Both jaws can either be advanced or moved back accordingly to achieve ideal results that can be trusted to last a lifetime.
Oral & Maxillofacial Pathology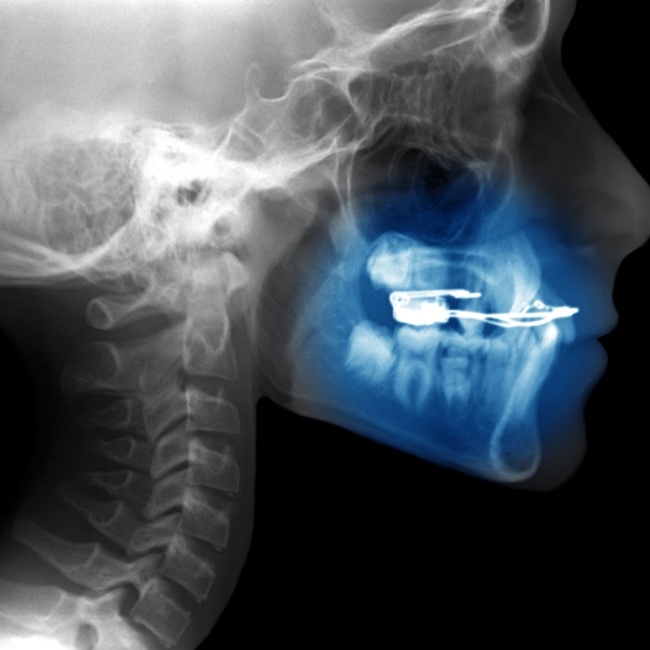 While the most common oral health problems are cavities and gum disease, patients can also develop tumors, cysts, and other various growths within the oral cavity that cause concern. In addition to removing them, our team can also provide accurate diagnoses so we understand exactly what is affecting a patient and determine the best course of treatment to prevent the problem from ever coming back.
Cleft Lip & Palate Surgery
Thousands of babies are born with cleft lips and palates every year, which left untreated, can lead to serious feeding, speaking, and even breathing problems in addition to the obvious concerns about appearance. With us, repairing both of these issues is fairly simple and straightforward, and the procedures can be safely performed on infants to help them get started on the right foot towards a happy and healthy life.
Facial Cosmetic Treatments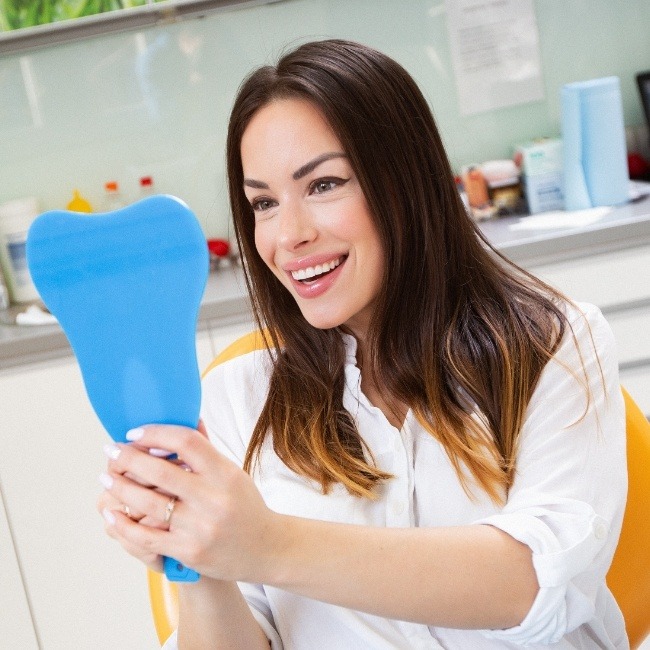 Are you unsatisfied with the face you see in the mirror every day? Do wrinkles or excess fat around the chin cause you to think twice before meeting up with friends and family? Does your misaligned smile make you feel self-conscious all the time? If so, you're far from alone, and our cosmetic treatments can quickly make these flaws disappear behind a more youthful, vibrant, and symmetrical visage that will fill you with confidence every day.
Apicoectomy Surgery
If a dental infection spreads beyond a tooth and reaches the jawbone, this is a situation that calls for an apicoectomy. After numbing a patient, we remove a small portion of the jawbone near a tooth, clean out all of the infected tissue, and then seal off and close the area to prevent problems in the future. This can quickly stop longstanding dental pain while also preventing the infection from coming back.
Corrective Orthodontic Surgery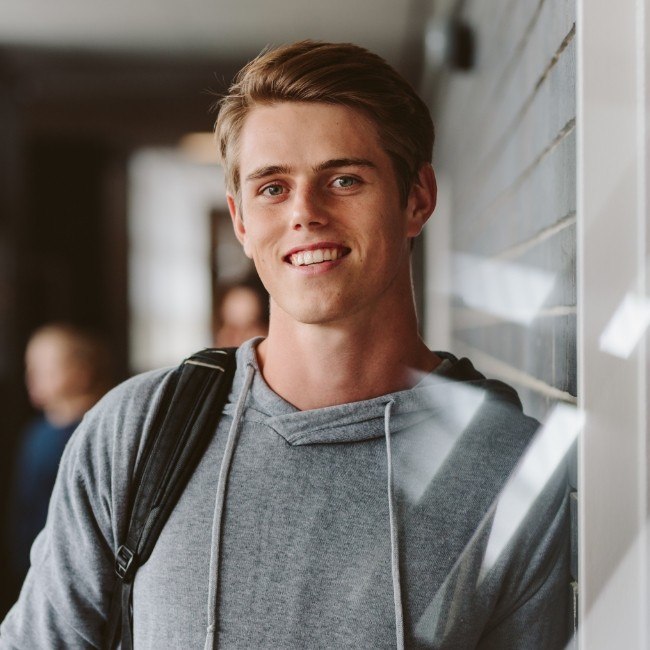 Straightening the teeth and aligning the bite can often be accomplished simply using braces or other orthodontic appliances, but in some situations, certain tooth movements call for surgery. This may be the case if someone has a severe overbite or crossbite, or if the teeth are so crowded that there isn't enough room for them to be shifted. Corrective orthodontic surgery can quickly achieve outcomes beyond the reach of standard orthodontics to help patients achieve their ideal smiles as soon as possible.
TMJ/TMD Treatment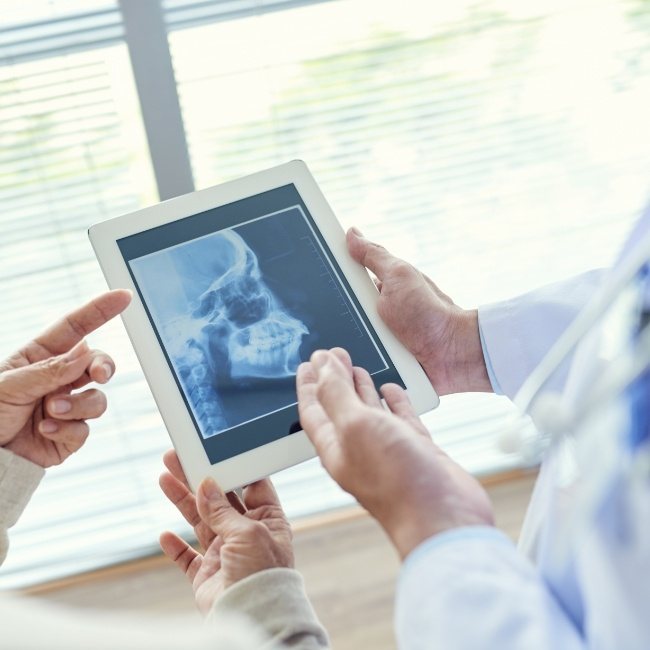 Roughly 10 million Americans are currently dealing with TMJ/TMD-related issues such as a chronically stiff and sore jaw or persistent headaches/migraines. If you're part of this group, our team can determine exactly what is causing your problem and address the root source to give you the lasting relief you deserve. We're able to treat the affected jaw joint directly so we can stop ongoing problems and ensure they never come back.
Sleep Apnea Treatment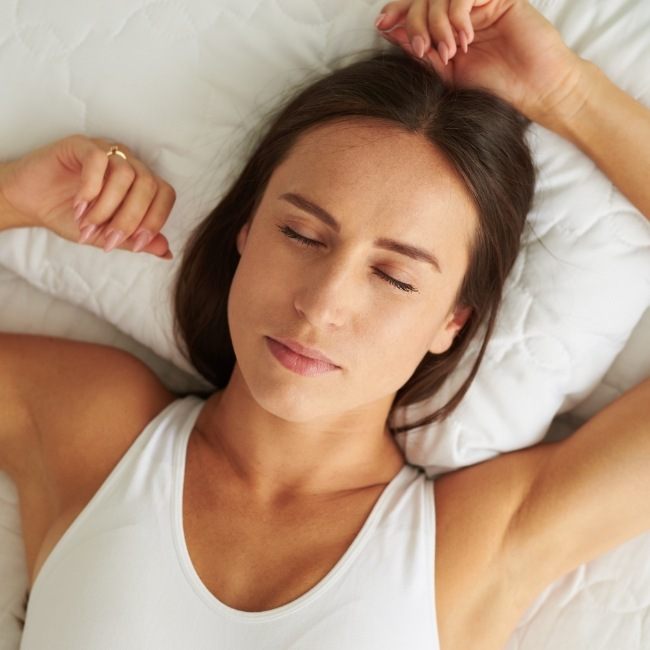 There are numerous non-surgical ways to treat sleep apnea, with the two most popular being CPAP and oral appliance therapy. For some patients, however, surgery offers the most direct and lasting solution for their sleep issues. We can widen the airway by removing enlarged tonsils or adenoids, alter the position of the tongue, and get rid of excess tissue to help a patient stop snoring and avoid stoppages in breathing throughout the night, leading to deep and restful sleep.