Implant Dentures — Katy, TX
Sturdy, Long-Lasting Full-Arch Tooth Replacement
Millions of Americans are completely edentulous (missing all of their teeth). A large percentage of them choose to get traditional dentures. However, while dentures have made great strides in recent decades, they still leave much to be desired. Fortunately, many patients are candidates for a better solution: implant dentures in Katy. As oral surgery specialists, the team at Piney Point OMS of Katy/Cypress is ready to help you take advantage of this remarkable tooth replacement option. Contact us today to learn more.
What Are Implant Dentures?
Dental implants in Katy are prosthetic tooth roots, which we insert into the jawbone at strategic locations. Once they bond with the surrounding tissue, they provide an incredibly strong base of support for the dentures on top of them. Implant dentures are thus much sturdier than traditional ones.
There are a few types of implant dentures. During your consultation, we can help you determine which of the following may be right for you:
Fixed/Permanent Implant Dentures
These are permanently attached to the implants beneath them; they can only be removed by a trained dental professional. Many patients enjoy the convenience of always having their teeth in their mouth. This type of prosthetic usually requires significant jawbone density because up to 6 or more implants may be used.
Removable Implant Dentures
Also called overdentures or Snap-On dentures, these are easy for patients to remove on their own for cleaning and maintenance purposes. They usually require fewer implants than fixed dentures, making them a viable option for many patients who have lost some bone density in their jaw.
The Implant Denture Procedure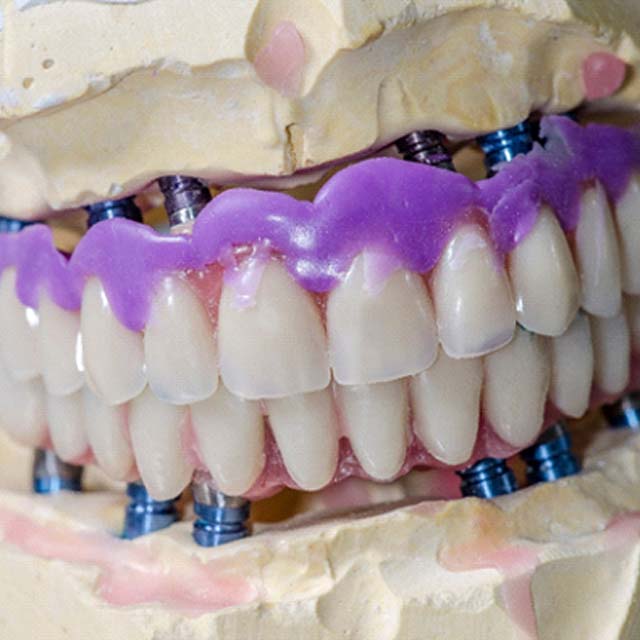 The implant dentures procedure takes several months and goes through four general stages:
Your implant dentist in Katy examines your mouth and begins to plan your treatment.
Implant placement surgery. As oral surgery specialists, our team has all the training, equipment, and experience to make this complex procedure as low-risk as possible.
The implants bond with the jawbone over a period of several months. Later, small connector pieces (called abutments) are attached to the implants.
A prosthodontist, a general dentist, or our team will design and place your beautiful new set of teeth.
Am I a Candidate for Implant Dentures?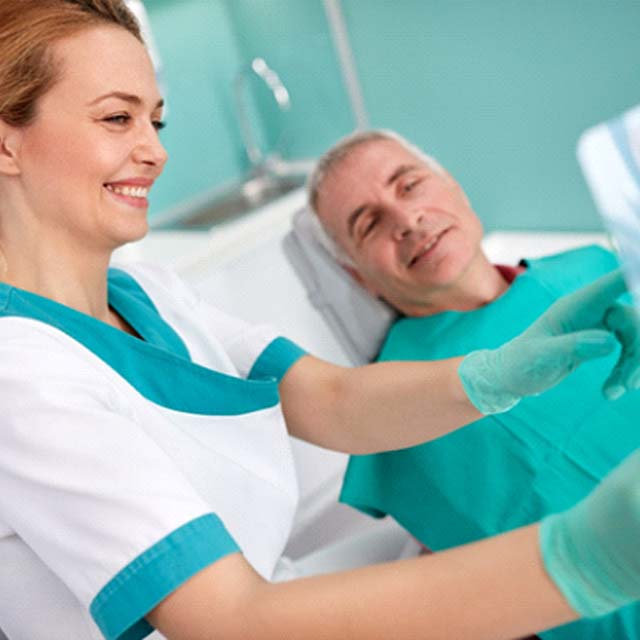 Generally speaking, candidates for implant dentures:
Are in fair overall health
Are free of gum disease and other serious oral health conditions
Have adequate jawbone density to support dental implants
Stick to excellent oral care habits
If you aren't sure if dental implants are right for you, we invite you to schedule a consultation with us anyway. Most adults with significant tooth loss do qualify for this treatment, either immediately or after some preliminary treatments.
Benefits of Combining Dentures & Dental Implants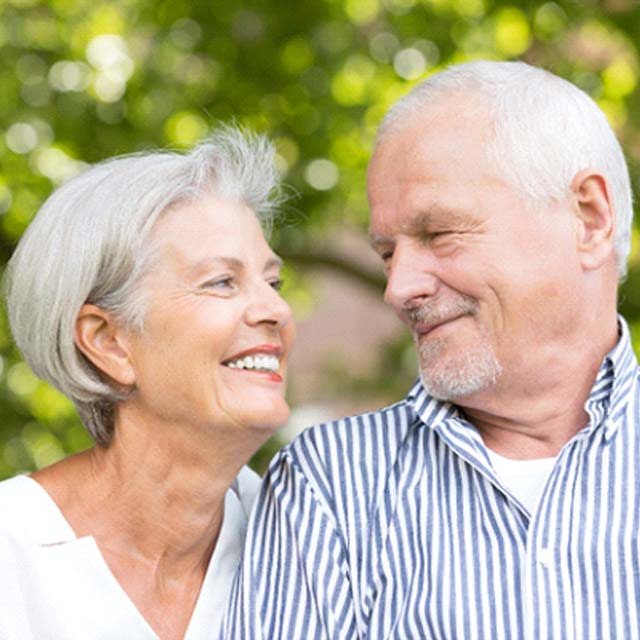 Some remarkable benefits of implant dentures include:
Implant dentures can stand up to virtually any food, including those that traditional prosthetics cannot handle.
Jawbone preservation. Implants stimulate the jawbone and prevent the deterioration that normally occurs after tooth loss. This preserves your facial shape and allows your dentures to maintain their fit for as long as possible.
Natural function and appearance. Implant dentures look incredibly realistic, and you can expect them to feel comfortable in your mouth.
Whereas traditional dentures need to be replaced every 5 – 7 years or so, implant dentures can last much longer.