Welcome to
Piney Point Oral & Maxillofacial Surgery of Katy/Cypress
Experience.
Expertise.
Excellence.
When patients come to Piney Point Oral and Maxillofacial Surgery of Katy/Cypress, they'll find a team of oral surgeons with impeccable credentials who are ready to offer a comprehensive range of oral surgery services at the highest possible level.
Here, your comfort, your health, and your appearance will remain at the front of our minds as we use the latest technology to deliver unmatched care.
Dr. Steve L. Koo's and Dr. William D. Shepard's skills are only surpassed by their passion for helping people look and feel their very best, and they are thrilled to practice in Katy and enable patients to get the oral and maxillofacial surgery treatments they need right at home.
For years, top dentists, physicians, and hospitals in your area and all around Texas have referred their patients to Piney Point Oral & Maxillofacial Surgery of Katy/Cypress. Many of these same doctors become patients of our oral surgery office as well, which we believe is the highest compliment. It's further proof that our patient-first approach can be trusted to achieve excellent results time and time again.
From placing dental implants to removing wisdom teeth to repairing and enhancing the face, you'll enjoy peace of mind from the moment you step into our Katy office, and we promise you'll leave the experience looking better, feeling better, and be excited to face the world with your new smile.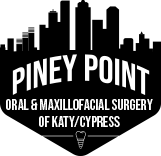 ---
A Brand-New, State-of-the-Art Oral Surgery Facility in Katy/Cypress
Take a Look Around
Top Katy/Cypress Oral Surgeons
Meet the
Oral Surgeons
We believe that our patients deserve the very best, not only when it comes to the quality of their clinical care, but the quality of the service they receive as well. Our oral surgery office near Cypress is a friendly and welcoming environment designed to put fears at ease, and every member of our team is ready to serve as your concierge throughout the treatment process to guarantee a smooth and easy experience that ends with a gorgeous, healthy smile. We're constantly pushing ourselves to do better, and you'll benefit from this at every single appointment.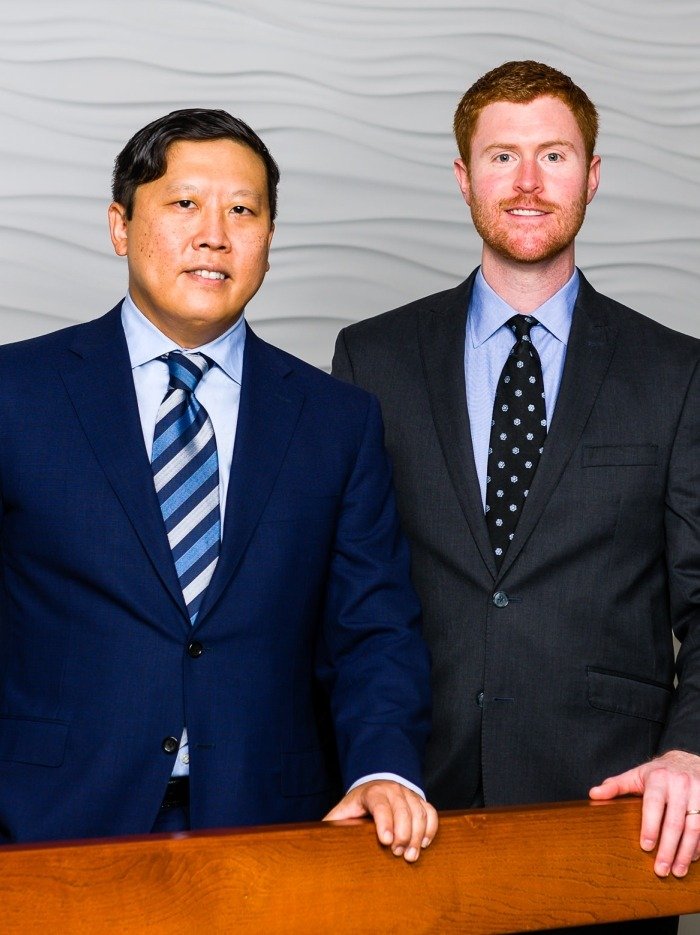 Katy/Cypress Oral Surgeon Reviews
Success Stories From
Satisfied Oral Surgery Patients

"Dr. Shepard was THE BEST! I have extreme anxiety and had been putting off my impacted wisdom tooth, which kept getting infected for over 3 years. The staff are all friendly. No attitudes. You feel very well taken care of and in good hands. My veins are tiny and hard to find so I started to panic and then BOOM, I woke up and it was over in what seemed like 1 minute. I don't even remember pain after. Just the first day after the medication wore off but I took my pain medicine and I slept like a baby. Fully healed and back to eating regularly in like two days I believe. I am so grateful I went to this place! No more wisdom tooth pain and I wish I would have gone sooner. Thank you to everyone there! Kind regards!"
Holly B., Katy, TX

"My experience at Piney Point was an amazing one. I got my wisdom teeth out here and it was a fun experience. I would like to thank Dr. Steve Koo and all the other people who work there. They are all nice and respectable people and their work should not be taken for granted. I am thankful for their work and would recommend coming here. "
Dylan S., Cypress, TX

"Dr. Shepard and his staff are phenomenal. I called on a Wednesday was scheduled on a Friday and Dr. Shepard perform extraction surgery on the following Monday. He is so kind and super informative. He answered nearly all my pre and post op questions, before I even asked. Rest assured... you're in skilled, good hands here. "
Iris B., Katy, TX
Read More Reviews
The Piney Point
Oral & Maxilofacial
Surgery of Katy/Cypress
Process
What You Can Expect
From the moment you step into our oral surgery office, our goal is to put your mind at ease and ensure you fully understand your care options, so you know exactly what to expect. Using the latest technology and their years of experience, your doctor will perform an exam and make multiple recommendations, so you always have a choice. Once you decide on a treatment, all of our energy will go into keeping you comfortable and providing excellent care, so you can enjoy your final result as soon as possible.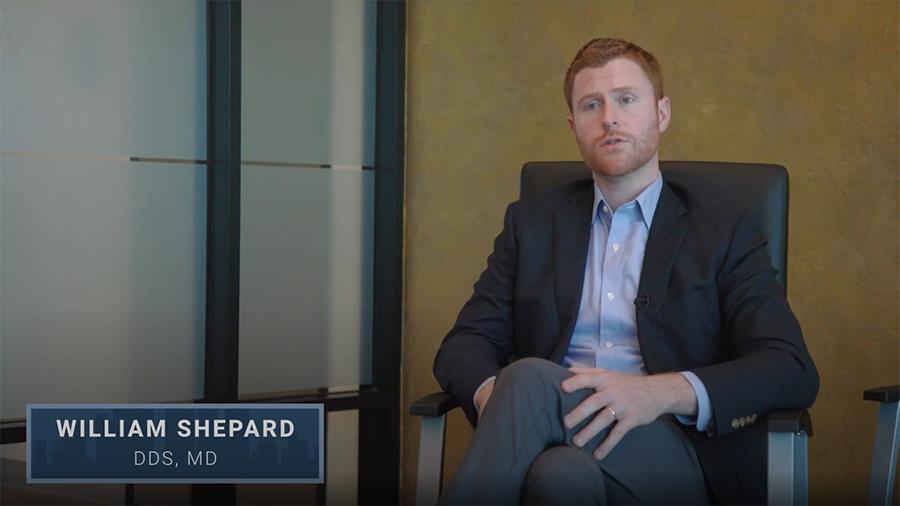 Monday – Friday 8:00 AM to 5:00 PM