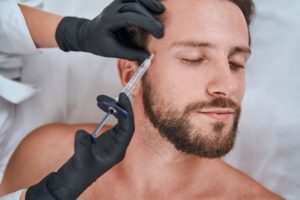 Are you preparing for dermal fillers? This simple and fast treatment has the potential to make you look years younger. You have much to be excited about! However, you should not go to your appointment without first taking some simple steps. This blog post provides some dos and don'ts that can make your filler experience as successful as possible.
Make Sure Your Provider Has Accurate, Up-to-Date Information
Most people are eligible to receive dermal fillers, but there are a few contraindications that could prevent you from receiving treatment. For example, dermal fillers are not intended for pregnant or breastfeeding individuals. They are also not suitable for people with certain allergies. Be sure to have a frank discussion with your provider prior to your appointment so they have all the information they need to determine whether you are a candidate for fillers.
Make a Few Minor Dietary Changes
Making a few dietary changes can minimize unpleasant side effects after your injections. You should:
Abstain from alcohol. Alcohol thins the blood and can increase the risk of bruising after your filler injections. You should not drink for at least three days before your appointment.
Watch your salt intake. Excess sodium causes the body to retain water, which can increase swelling after injections. Try to abstain from salty foods for at least a few days before your treatment.
Adjust Your Supplements and Medications
It is best to stop taking non-steroidal anti-inflammatory drugs (NSAIDs) a few days before your appointment. This includes ibuprofen, aspirin, and other common pain medications. They can increase the risk of bruising. If you need to use an over-the-counter pain reliever, Tylenol (or any generic brand of acetaminophen) is okay to use.
You should also stop taking virtually all herbal supplements before your appointment because it is difficult to predict how they might interact with your filler treatment. The exception is arnica Montana. Many providers recommend its use before injections because it has been known to reduce swelling and bruising.
Get Your Face Ready
You should not shave, wax, apply depilatory creams, or use other hair removal methods on your face for at least two days before your filler appointment. These products could irritate your skin and increase discomfort after your injections.
Additionally, you should be sure to arrive at your appointment with a clean, makeup-free face. You can bring your makeup kit with you if you would like to use it after your injections have been administered.
Preparing for dermal fillers is easy! Carefully follow instructions from your provider so you can enjoy optimum benefits from your treatment.
Meet the Practice
Piney Point Oral & Maxillofacial Surgery of Katy/Cypress proudly offers a range of dermal filler products to our community. If you would like to learn more about how these treatments work and how you can prepare for them, contact our office at 832-353-1100.