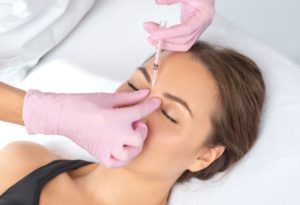 If you are eager to maintain your skin's youthful appearance, you have probably at least thought about getting BOTOX. This treatment is well-known for its ability to reduce and prevent wrinkles in various areas of the face. Still, you might hesitate if you do not know how your body will react to the injections. What are the side effects of BOTOX? How can you decide whether to move forward with the treatment? Read this blog post to discover valuable information.
Mild Side Effects
Some of the mildest side effects that can occur after BOTOX injections include:
Bruising and bleeding at the injection sites
Inflammation
Localized pain
Swelling
Tenderness
These side effects are the result of needle trauma to the skin, and they do not occur in 100% of cases. If you do experience them, they are likely to go away within just a few days.
Possible Serious Side Effects
A small percentage of patients have experienced more serious side effects from BOTOX. Typically, these occur when the injections are not administered properly (so be sure you choose a provider who knows what they are doing). Such side effects might include:
Drooping eyelids
Drooling
An asymmetrical facial appearance
These issues can take several weeks to resolve and might require the care of a qualified physician.
There is also the small chance that your body will not react well to the BOTOX solution. Muscle weakness, vision problems, constipation, nausea, and loss of bladder control have all occurred in some patients. Such issues can be serious and merit a visit to your primary care doctor.
Is BOTOX Worth the Risk?
Granted, some of the above-listed side effects can seem pretty scary. If you have had a bad reaction to BOTOX in the past, it would be wise to seek other anti-aging treatments. However, if you have never gotten BOTOX and have no reason to believe that you are at-risk of severe side effects, you can be confident that your treatment will probably go well. When it is properly administered, BOTOX is considered to be safe.
Here are some of the advantages you are likely to enjoy if you decide to move forward with BOTOX injections:
Results that far outperform what you would experience with over-the-counter skincare.
A reduction in wrinkles that lasts for several months.
An easy treatment experience.
Just like any other beauty treatment, BOTOX may have some side effects. However, there is no reason to be unduly afraid that it will harm you. It is a safe and effective product!
Meet the Practice
As highly skilled oral surgeons, Drs. Steve Koo and William Shepard are proud to provide BOTOX and other cosmetic injectables with the goal of helping individuals look and feel their best. They always take every safety precaution to protect their patients. If you would like to learn more about how they may be able to serve you, contact our Katy office at 832-353-1100.