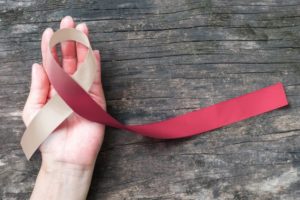 Oral cancer seldom gets the attention it deserves. In fact, while a spotlight is often shined on other forms of this cancer, such as breast cancer, prostate cancer, and colon cancer, oral cancer often seems to fade into the background. What should you know about this disease? Here are some eye-opening facts about oral cancer:
Smoking Is Not the Only Cause
Many people are under the mistaken impression that smoking and heavy alcohol use are the only pathways through which a person can develop oral cancer. That is not true. While smoking and alcohol consumption are major risk factors, there are other ways in which a person may develop this disease.
Many cases are due to a human papilloma virus (HPV) infection. HPV is one of the most common sexually transmitted diseases, and it is a leading cause of cervical cancer in women. It has also been known to be responsible for oral cancer.
About 10% of oral cancer causes have an unknown cause.
Oral Cancer Is Often Deadly
When oral cancer is detected early in its development, it has an 80 – 90% survival rate. Unfortunately, most cases are diagnosed much later in the disease's progression, meaning that it can be extremely difficult to treat. In fact, the death rate at five years from diagnosis is a startling 43%. This sobering statistic underscores the importance of regular (annual) cancer screenings for all adults.
There Are Different Types of Oral Cancer
"Oral cancer" is an umbrella term that includes cancers of the mouth, throat, and tonsils. In some cases, it can also refer to neck cancers. Regularly getting all of these areas screened at your dentist's or oral surgeon's office, even if no symptoms are present, can aid in early diagnosis.
Oral Cancer Is More Common in Older Men
Anyone can develop oral cancer, regardless of their age or lifestyle choices. However, it is found more commonly in men than in women. The risk also increases with age, with men in their fifties or older having the highest rates of this disease.
However, with the widespread prevalence of HPV, cases of oral cancer in younger individuals have become much more common in recent years.
The Screening Process Is Easy
Screening for some types of cancer may be somewhat uncomfortable or invasive. Fortunately, getting checked for signs of oral cancer is easy. Your dentist or another oral health professional will simply perform a visual and tactile examination of your mouth and neck. The process is completely noninvasive and takes just a few minutes. In fact, it is usually included as part of a routine dental exam. If any areas of concern are found, you will be helped to arrange further testing.
Have you learned anything new about oral cancer? Share the information with your friends and family so they too can be well-informed about this serious disease.
Meet the Practice
Drs. Steve Koo and William Shepard are board-certified oral and maxillofacial surgeons. They are proud to provide oral cancer screenings and treatment for Katy, Cypress, and the surrounding communities. If you have questions about this disease or how to fight it, our team would be pleased to speak with you. Contact our office at 832-353-1100.